Signs and Plaques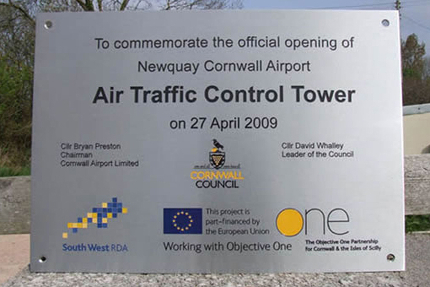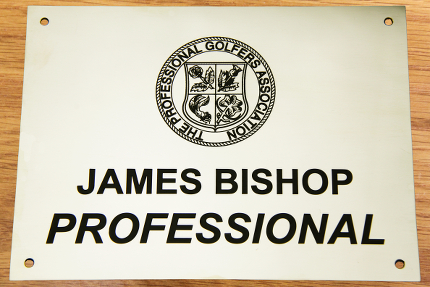 We design and manufacture bespoke signs specifically tailored for your business. Your bespoke sign can be designed to incorporate complex company logos or images into the design, which when paint filled delivers a prestigious look and image for your business.
We offer a choice of material including stainless steel, brass, bronze and rigid plastic. Your sign can be any size or shape and have holes drilled for mounting, if required. We even supply matching screws! All our signs are deep engraved and metal ones can be paint filled with pantone referenced colours of your choice.
So who do we make signs for? Here are just a few examples:
Doctors, solicitors, accountants, head offices, nature trails, royal visits, historic monuments, commemorative signs, toilet signs, health and safety, hotel rooms, desk nameplates, door nameplates, house signs, licensed premises signs, rubbing plates, QR codes, yacht builders plaques and many more…
MATERIAL SELECTION
Stainless Steel: We use a high grade 316 stainless steel which can be either brushed or polished. Stainless steel is very hard wearing and will require no maintenance, making it very suitable for harsh, outdoor environments.
Brass: Gives a more traditional look, however don't forget, to maintain their shine they will require occasional polishing!
Bronze: We chemically age to achieve the rich dark brown patina, which can be variated if required to give a realistic antique look. It is however a living finished and as a result natural elements may change its appearance over time.
Rigid Plastic: Creates a very hardwearing, cost effective alternative.